Set S - Set Barangan Runcit

1. Maggi Secukup Rasa x 1 pek
2. Garam Halus x 1 pek
3. Rempah Kari Daging x 1 pek (Sederhana)
4. Rempah Kari Ikan x 1 pek (Sederhana)
5. Rempah Kari Udang/Ketam x 1 pek (S)
6. Rempah Kurma x 1 pek (S)
7. Serbuk Cili x 1 pek (S)
8. Serbuk Kunyit x 1 pek (S)
9. Ajinomoto x 1 pek (S)
10. Perencah tomyam x 2 pek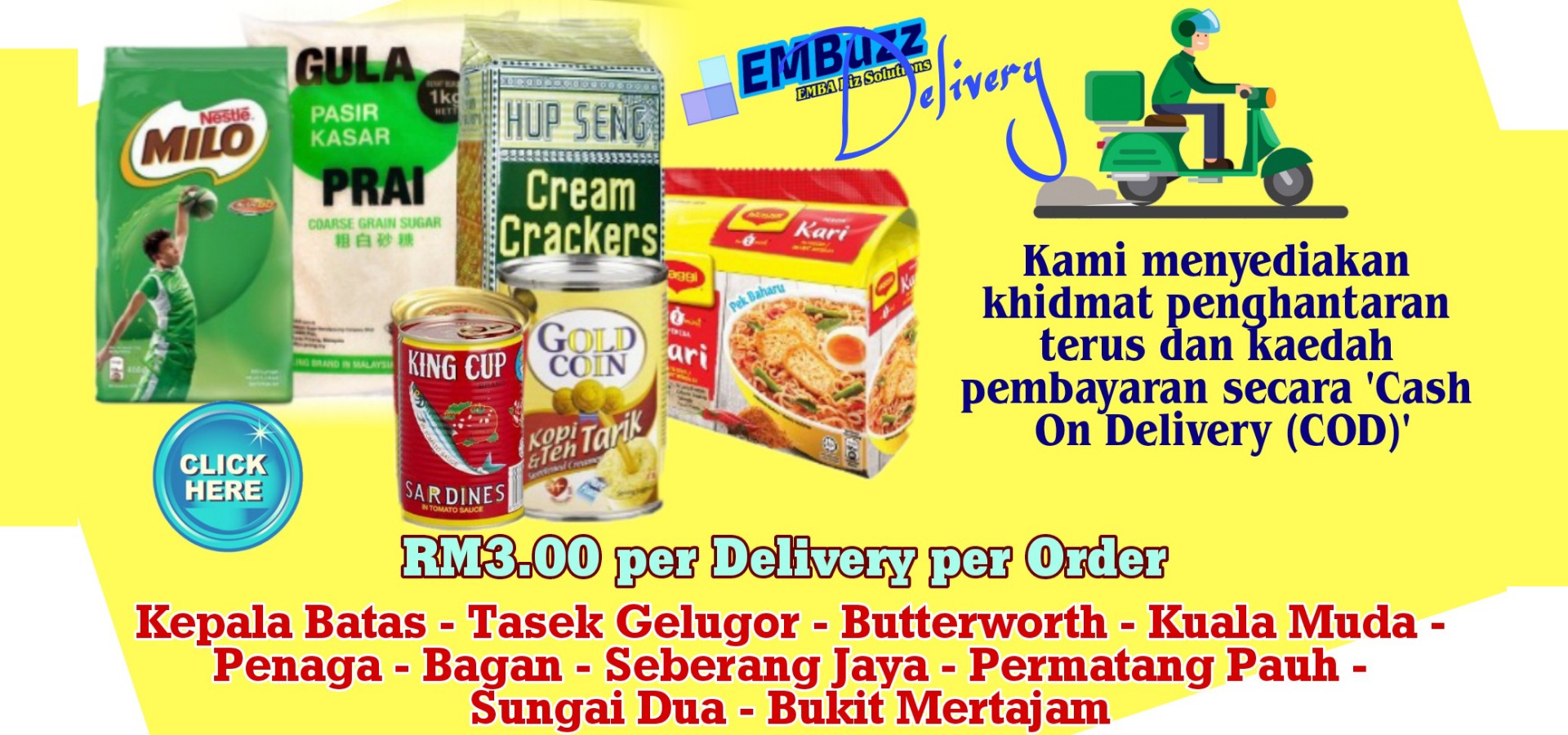 Informasi :

☆ EMBuzz Mart merupakan pasaraya mini online yang kami baru sahaja mulakan...

☆ Berdaftar di bawah milikan EMBA Biz Solutions dan dibiayai oleh Tenaga EMBA Corp. dan disahkan melalui pendaftaran dengan pihak Suruhanjaya Syarikat Malaysia (SSM)...

☆ Fokus EMBuzz Mart adalah barangan atau item2 runcit di bawah kategori 'Groceries'...

Makluman :

• EMBuzz Mart menawarkan pelbagai tawaran yang menarik dari semasa ke semasa, samada dalam bentuk diskaun harga, pemberian voucher, diskaun bundle dan sebagainya...

• Namun, seperti kelazimannya, semua tawaran ini masih tertakluk kepada beberapa terma dan syarat, antaranya dari segi jumlah harga dalam cart yg membolehkan anda layak mendapat potongan harga, penyertaan kami dalam mana2 kempen rasmi anjuran pihak marketplace, dll...

• Elakkan pembelian terlalu banyak item dalam satu2 cart kerana boleh menyebabkan packaging anda menjadi terlalu berat...

• Elakkan drpd membuat pembelian dgn jumlah berat melebih 20kg, kerana walaupun ia masih dibenarkan oleh kebanyakan shipping provider, namun perlu diakui bahawa pihak shipping yg akan urus packaging anda adalah juga manusia... parcel yang terlalu berat memberi kesan kpd emosi dan produktiviti staf2 shipping...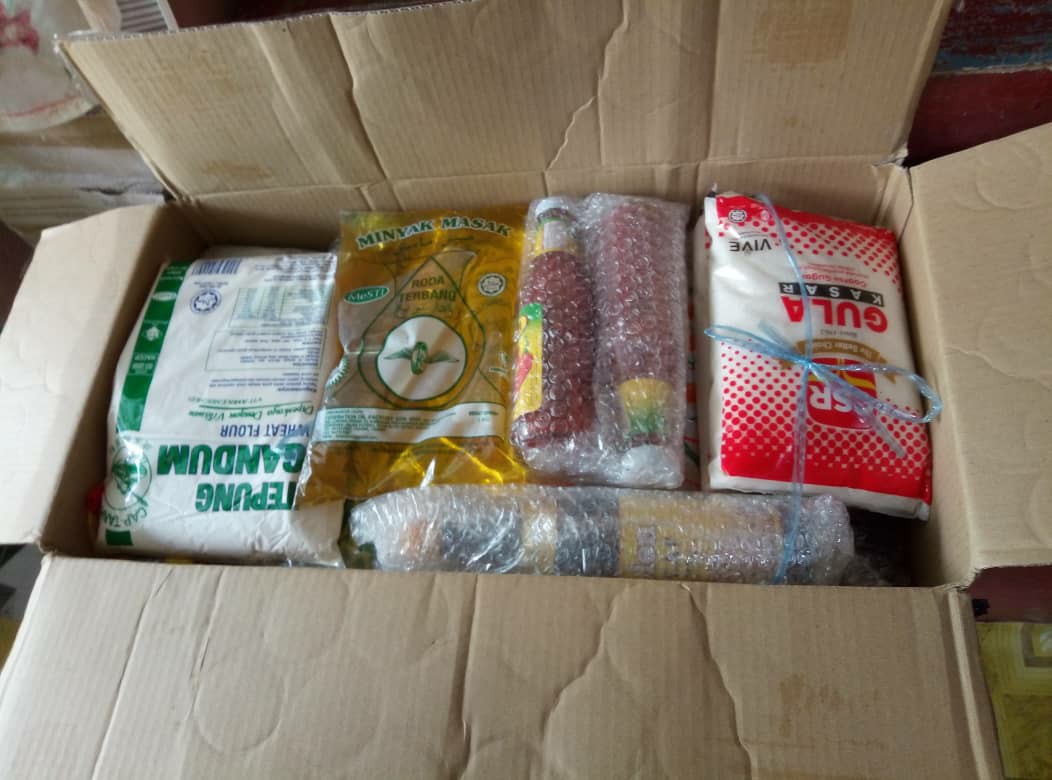 Features :

☆ This is NOT Ready-packed set
☆ Fullfillment, packing and ship out will take 1 to 5 days.
☆ All order will process consequently based on who order first.
☆ Please choose another same item in our shop which is it labelled with 'Ready-Packed', if you want us to give priorities to your urgent order.
☆ We cant accept any cancellation request after we already confirm fullfillment.
☆ Please buy 1 set per order to avoid any damaging issue in delivery process.
☆ FYI, we always use either DHL or POS Laju as our main shipping provider.